Antivirus for home and for business serve the same purposes: they prevent viruses, malware, and other forms of cyber threats from deleting your data and causing damage. However, when it comes to your business, there's often much more at stake. Below are five reasons to consider making the switch to managed antivirus and even managed antispam for your business as soon as possible.
#1 – There's No Weak Link
With traditional antivirus installed on every machine, individual employees are responsible for ensuring updates go through in a timely manner. All it takes is one missed update and your entire network is at risk – much like a weak link in a chain. When you choose managed antivirus instead, your employees are no longer individually responsible for the security of your network. Updates occur system-wide, routinely, and automatically.
#2 – It Can't Be Turned Off
Another common issue with traditional antivirus installed on each machine is its tendency to slow things down. Because of the "hiccups," employees will often turn off the antivirus while running multiple spreadsheets (or performing other RAM-heavy duties) and forget to turn it back on. This is another weak link, and it can wreak havoc on your network. Managed antivirus cannot be turned off at the user level.
#3 – It Catches What Your Employees Don't
Today's scammers and cyber criminals are getting better and better at what they do. There's a good chance you've trained your employees in the best way to spot a phishing or spam email, but as the years go by, it's getting more difficult to tell what's real and what isn't. Managed antivirus catches potentially harmful emails even when your employees cannot.
#4 – Responses are Immediate
If you accidentally opened an email that contained a virus, would you know it by looking? Many people wouldn't, and by the time they figured it out, the damage could be extensive. When you choose managed antivirus, the response to any issues that slip through the cracks is immediate. In the event viruses or malware slip through your defenses, your provider will jump into action – 24 hours a day – to remove the threat.
#5 – It's More Cost Effective
Licensing for individual machines and users can become quite expensive, even for small businesses with only a handful of machines. Managed antivirus tends to cost much less, and the value it provides is unbeatable. For a flat monthly fee, companies gain access to antivirus for all of their machines that is easily scalable, regularly (and automatically) updated, and free from flaws created in an unmanaged antivirus setting.
Managed antivirus is a fantastic choice for businesses of all sizes. It solves many common problems, and in the event that something does go wrong, there's a team of experts behind you to find an immediate solution. The best part is that in many cases, it's far more cost-effective than individual licenses, but it comes with much more than just the software. A network security analysis can help you determine whether managed antivirus or other security measures are required.
What is Ransomware?
Ransomware is a piece of malicious software that infects a computer or device and encrypts the data making it inaccessible to the user. A ransom is then demanded to regain access to the victim's data. A time limit to pay the ransom is often imposed (usually 24-48 hours) or you risk losing access to the encrypted data forever. If a backup is unavailable or the backups were encrypted too, the victim is faced with paying the ransom to recover personal files. Payment must be paid in Bitcoin and the ransom cost can be anywhere from a few hundred dollars to thousands of dollars. Once the ransom is paid, the attacker will send a private key that will allow you to decrypt the data.
Tips for Avoiding Ransomware
Back up your data - This won't prevent you from being infected with ransomware, but this is one of the most important things you can do in the fight against ransomware. Regularly backup your computer and data to an external hard drive and disconnect it from the computer. This would be considered an offline backup. Even better, backup your computer off-site with a cloud backup service so that even if you suffer a ransomware attack, you can easily restore all your data and not have to worry about paying a ransom.
Keep your software updated - Make sure to regularly update your operating system and the software installed on it. Ransomware attacks can take advantage of known bugs and vulnerabilities to attack and infect devices.
Watch for suspicious emails and links - Be careful clicking on any links or attachments that are emailed to you. The biggest vector for ransomware infections are emails. Even if you know the sender, be mindful the their email could be compromised and a hacker is using it to infect others. If you weren't expecting a file or link or the wording in the email seems off, it doesn't hurt to double check with the sender. Use a anti-spam or email security service that can help block emails before they reach your inbox.
Use antivirus software - Use a reputable antivirus software and keep it updated. There are some great free antivirus softwares out there along with paid ones. If you go with a paid solution, don't let the subscription lapse so that you stop getting security updates.
DNS filtering - Using a DNS filter like OpenDNS or Cisco Umbrella can help block malicious websites, content, and ransomware. By using a large database of blacklisted sites, the filter will check against the database when resolving a DNS query and then prevent the content from loading if it is blacklisted.
Dealing with a Ransomware Attack
If you are dealing with a ransomware attack now, here are some tips to handle it going forward.
Isolate the infected machines - Try to prevent the infection from spreading any further by isolating all infected machines. Turn off the machines and disconnect them from the network by unplugging the Ethernet cable and disabling Wi-Fi, Bluetooth, and any other networking capabilities. Speed is of the essence and the longer a machine is turned on and connected to the network, the longer it has do encrypt your files and spread to other machines.
Identify the type of infection - Try to identify the type of ransomware that is being used in the attack. It can help you understand how it spreads, the types of files it encrypts and possibly how it can be removed without paying a ransom to the attacker.
Change login credentials - Ransomware can spread rapidly by gathering IP addresses and credentials. If the attacker manages to compromise administrative credentials they can move laterally around networks, encrypt files and wipe out backups in the process. To ensure your system is secured and to prevent attackers from thwarting your recovery efforts, you should immediately change all admin and user credentials.
Assess the damages - To determine which devices have been infected, check for recently encrypted files with strange file extension names and look for reports of odd file names or users having trouble opening files. You should try to create a comprehensive list of all affected systems and data, including network storage devices, cloud storage, external hard drive storage (including USB thumb drives), laptops, etc.
Notify the authorities - Once the ransomware has been contained, you will want to report the attack to the authorities. The FBI urges ransomware victims to report ransomware incidents regardless of the outcome. Victim reporting provides law enforcement with a greater understanding of the threat, provides justification for ransomware investigations, and contributes relevant information to ongoing ransomware cases.
Evaluate recovery options - Ideally, you will have backups you can restore from. The quickest and easiest way to recover from a ransomware attack is to restore your systems from a clean backup. Alternatively, you may be able to remove the malware otherwise you will need to wipe all infected systems and reinstall. Performing a complete wipe of all storage devices and reinstalling everything from scratch will ensure that no remnants of the malware linger.
If you need assistance dealing with a ransomware attack, Pennyrile Technologies can help! Contact us for a free consult today!
If your business is just getting started, or if you're considering expanding, it's important to think about what you can do to ensure that your data – and your client or customer data – remains secure. Below, you can learn more about how much SMBs really spend on cyber security. This can help you make better choices for your own business's needs.
SMBs and the Cybersecurity Risk
Many small to medium business owners make the mistake of believing that because their companies are not as large as some of their competitors', they are simply not at risk for cyber threats. This couldn't be further from the truth. Numerous reports show that about half of all cyber attacks aimed at business are aimed at small business and 68% of all small businesses experienced a cyber attack in the last 12 months. Because of this, every business needs to budget for cyber security. Viruses, phishing scams, and ransomware are all very real threats regardless of your company's size, age, or revenue.
How Much Do SMBs Really Spend?
For most companies, cyber security budgeting is part of IT budgeting; managed IT service providers often offer security in the form of antivirus programs and even email security as part of their packages. On average, SMBs spend 5% to 20% of their total IT spend on security. This means that if your company spends $5000 a month on IT, you should expect to spend $250 to $1000 on cybersecurity alone.
Whether you should spend 5% or 20% depends on a wide variety of factors, too. These include:
Business Size – A company with two employees would need to spend less on cyber security than one with 2000 employees. Antivirus and anti-malware software, for example, is typically priced by the user, and more users command a higher price.
Industry – Your industry can also play an important role in your budgeting. If you collect, manage, and share sensitive financial information, then you are a bigger cyber crime target than a company that collects very little information.
Requests from Customers or Stakeholders – Finally, if your stakeholders or your customers have a desire for better protections, it is worth your time and money to explore these.
How Much does a Data Breach Cost an SMB?
Like many SMB owners, you may feel that $250 to $1000 per month is a lot of money to spend on cyber security. However, rather than viewing it as an additional expense, it's better to see it as an insurance policy against a data breach. IBM's 2019 Cost of a Data Breach Report shows that, on average, data breaches cost companies $3.92 million. Small business breaches can cost an average of $120,000 to $1.4 million – and many don't survive. A breach can not only drain your bank account, but it can also close your business.
If you still view cyber security measures as a luxury rather than a necessity, now is the time to reconsider. No matter how small your business might be, no matter what industry it's in, and no matter how careful you and your employees might be, if you collect, manage, or share customers' information, you can be a target.
License Plate Capture Cameras, License Plate Recognition, LPR Camera
What are license plate recognition cameras? License plate recognition, sometimes shortened to LPR, is a feature on some cameras that allow them to detect, read, and store video of a car's license plate. They are used primarily for traffic monitoring in parking lots, gated security entrances, drive-throughs, parking garages, and toll roads and allow the camera to capture a license plate number which is then stored in a database. They are usually mounted on street poles, streetlights, highway overpasses, or affixed to a building's structure.
Planning your LPR Camera Installation
One of the first things to consider when installing a license plate camera is where it will be mounted. LPR cameras are designed to focus on a single lane of traffic with the sole purpose of recording license plates. Because of their design, they are not good at capturing wide-angles or larger areas. We recommend having additional cameras that will be used to capture details such as passengers, make, model, and color of a vehicle. With that in mind, we recommend installing the camera in a location facing a choke point or area where cars and vehicles are forced to move through. The camera will need to be facing the rear or front of vehicles so they have a clear view of the license plates.
We recommend installing the camera somewhere between 6-18 feet from the ground and no more than a 30 degree angle between the camera and the license plate you are trying to read. If the camera is not mounted properly, it will have issues providing a clear view of the plate and could prevent you from capturing the license plate. For that reason, cameras facing directly head-on to oncoming and outgoing vehicles will have the best chance at capturing license plates.
Lighting should also be taken into consideration when planning the install. Well lit areas may have lower hardware requirements than lower lit areas. A good LPR camera however, will be able deal with low-light areas using infrared.
License Plate Camera Hardware Recommendations
IP Rating - Any LPR camera you purchase should be rated at least IP65. This means the camera will offer complete protection from dust and can withstand at least low pressure bursts of water. A higher second digit rating will provide even better water protection. For instance, IP67 will provide temporary protection against a camera fully immersed in water for 30 minutes, basically making it weatherproof.
Resolution - A resolution of at least 2MP will work for most installations. A higher megapixel count will give larger and clearer images if needed.
Lens - A motorized lens will allow you to control the focus and zoom of the camera without directly handling the camera. This makes it easier to adjust the field of view (FoV) and focus of the camera when trying to get the optimal view.
SD Card - We recommend using an NVR instead of an SD to store images and data, but they can still be used as a backup in case of an NVR failure.
Warranty - Look for cameras with at least a 3 year hardware warranty.
Misc - There are many more hardware options like shutter speed, wide dynamic range, and video compression standard, but will vary depending on your needs. For instance, vehicles traveling at 5 MPH vs 60 MPH will have different exposure and shutter needs. We recommend talking with an license plate recognition camera installer to see what your specific needs are.
License Plate Camera Installer
If you are looking to install an LPR camera, specialized camera, or security cameras in general, call us at (931) 771-1149 to go over your needs and schedule a site survey for a quote. We routinely install cameras for big box stores and retail, restaurants, warehouses, hotels, and manufacturers in Western Kentucky & Tennessee.
If you are still running QuickBooks 2017, you may have recently noticed an alert within QuickBooks or received an email stating that the 2017 version will be discontinued on May 31, 2020. Intuit regularly discontinues any products older than three years and this typically happens in late May of each year. This year, it applies to the following versions of QuickBooks:
QuickBooks Desktop Pro 2017
QuickBooks Desktop Premier 2017
QuickBooks Enterprise Solutions 17
QuickBooks Premier Accountant Edition 2017
What does QuickBooks expiring mean for me?
With the 2017 version expiring, your access to QuickBooks payroll services, technical support, online banking, online backup, and any other services will stop working after May 31, 2020. This also means you will no longer receive critical security updates and patches starting June 1, 2020. If you receive any security updates before this date, we recommend installing them as soon as possible. Please note, if you don't use any of the add-on services in QuickBooks Desktop 2017, your product will still continue to work.
Is it time to upgrade QuickBooks?
In order to prevent problems associated with the service discontinuations and lack of security updates, you should consider either upgrading to the latest version of QuickBooks Desktop or migrating from QuickBooks Desktop to QuickBooks Online. With QuickBooks Online, you will always have the latest updates to QuickBooks, but it can lack some of the features of the Desktop version. At the time of writing, QuickBooks 2020 is the most recent Desktop version.
How to upgrade QuickBooks?
After you have made the decision to upgrade QuickBooks, you will need to purchase a new license. We recommend purchasing it directly from Intuit, a QuickBooks ProAdvisor, or another trusted vendor. Once you have purchased the new license, you should receive a license key and product number. These will be necessary to install QuickBooks, so be sure to hold onto them! We highly recommend you keep a copy in a safe place or document them in case the software needs to be reinstalled at some point.
If you purchased a physical copy of the software, you should receive a DVD with the installer on it. If you purchased a digital copy, you will probably need to download the QuickBooks desktop software. You can also use the previous link to download the QuickBooks installer if you have lost your physical copy or need to download an older version.
Once you have the installer ready, we recommend making one last backup of your company file before proceeding. After the backup, proceed to install the software and enter your license key and product number. Express setup is usually fine for upgrading QuickBooks or usage on a single computer. More advanced setups or multi-users will probably require a custom or network install.
Once QuickBooks has finished installing you will need to activate your copy of QuickBooks. This typically involves signing in with your Intuit ID to activate the product. If you don't already have an Intuit ID, you will have the option to create one and tie it to your installed copy. After you have activated QuickBooks, you will then be ready to open your company file. QuickBooks will proceed to make one last backup of the company file and then perform an upgrade of the company file itself to make it compatible with the version you have installed. You can also check to see if there are any updates available by going to the Help Menu and selecting Update QuickBooks Desktop.
QuickBooks Upgrade Assistance & Backup
If you need any assistance with upgrading your copy of QuickBooks, please reach out to us and we will be happy to assist. We also handle new installations, off-site backups for QuickBooks Desktop, QuickBooks Cloud Hosting, and optimization of existing QuickBooks servers and setups.
Laptops, desktops, mice, keyboards, and computer equipment are often overlooked when it comes to cleaning duties, but they can harbor viruses and bacteria on their surfaces – especially when it comes to touchscreens and keyboards. Below is some helpful advice for sanitizing your equipment to protect your health.
CDC Guidelines for Cleaning
The US Centers for Disease Control and Prevention (CDC) has offered up several helpful tips for cleaning and disinfecting facilities during the COVID-19 outbreak of 2020. First, the CDC recommends cleaning surfaces with soap and water, especially frequently-touched surfaces like doorknobs, desks, faucets, keyboards, and others. Then, surfaces should be disinfected with an EPA-registered disinfectant or a diluted bleach solution.
How to Clean Electronics
It can be difficult to clean and sanitize electronics with soap and water or with household disinfectants, but the CDC offers a few other guidelines specific to computers, keyboards, and other equipment. First and foremost, they recommend using a wipeable cover over keyboards and other electronics that you touch frequently. You can find keyboard covers for most laptops and major keyboards online. They also suggest looking up the manufacturer's instructions for disinfecting computers and laptops.
Before attempting to clean any computer or equipment, be sure that is unplugged and completely powered down. Never spray anything directly onto the computer or equipment, even when it is advised that you utilize a spray. Always spray onto a clean, soft cloth and remember that microfiber works best – especially for monitors, which are prone to smearing and scratching.
Finding Manufacturer's Instructions
For the most part, the guidelines for cleaning computers is the same regardless of the brand or model, but a few of the major manufacturers have created webpages for this purpose.
Disinfecting Other Computer Equipment
For the most part, cleaning your other computer equipment is as simple as wiping it down with a cloth dipped into a disinfecting solution or a disinfecting wipe. Things like the outer case on your computer (laptop or desktop), your servers, the legs/stand on your monitor, your mouse, and your desk area can all harbor viruses and bacteria and should be cleaned frequently.
Cleaning Your Smartphone or Tablet
Your smartphone and tablet will also require frequent cleaning and disinfecting. Refer to your manufacturer's instructions to discover which sprays are best for use with your particular device. Make sure you turn your phone or tablet completely off, then slightly dampen a microfiber cloth with the spray (never spray anything directly on the device) and wipe the entire surface of the device – the back, the front, and each side. Then, let the device sit for the time indicated on the spray and wipe any remaining product away with a damp microfiber cloth.
Whether you're working from home or as an "essential" employee, it is imperative that you heed the advice of the CDC and your electronic devices' manufacturers to keep them clean and sanitized. After all, our hands spend a lot of time with them, which makes them the perfect breeding ground. Killing germs on your computers, screens, keyboards, and other equipment frequently will go a long way toward keeping you healthy and safe.
Don't Forget to Clean Inside Your Computer
Finally, don't forget to clean the inside of your laptop and desktop periodically. The accumulation of dust, crust, and crumbs can clog fans, vents, and heat sinks. This can result in overheating, poor performance, and more wear and tear on your computer. We recommend powering off your computer and taking it outside. Use a can of compressed or canned air with short bursts to push all of the dust out the vents. When cleaning the fans, be sure to keep them from spinning while using the compressed air. If you cause the fans to spin at a high rate with the compressed air, it could potentially cause static damage to the fan or other components. If you are feeling intimidated by the whole process, Pennyrile Technologies can assist with cleaning your PC too!
Kentucky and Tennessee are not technically in the swath of the nation dubbed "Tornado Alley," but neither state is immune to springtime severe weather. Things like straight-line winds, devastating lightning strikes, and even flooding along the Ohio River can have a detrimental effect on your business's network, including its server and the associated data. To ensure your company's success, you should ensure you're protected with a backup and disaster recovery solution.  
What is a Backup and Why Do You Need One?
A backup is simply a copy of your company's data – including files, customer data, software, and more – stored in another location which should always be separate from your main server. In the event severe weather affects your place of business and takes out your server, that backup ensures that your company's data is not lost forever. Since 70% of companies that experience this data loss quickly go out of business afterward, backups are vitally important. They can make the difference between a failed business and one that succeeds, even in the face of a disaster. 
How Does Disaster Recovery Work?
Disaster recovery is the process by which information that was destroyed during severe weather, a fire, a flood, cybercrime, or even hardware failure is recovered. The entire goal of disaster recovery should include reobtaining as much of the lost information as possible as quickly as possible. After all, the more quickly you can get your data back and get your site online, the lesser the impact of the event that caused the data loss, and the more likely your business will come through unscathed. 
Tips for Successful Backup & Disaster Recovery
Now that you understand the importance of backup and disaster recovery, here are a few tips to help you feel certain that you are protected before this year's severe weather season: 
Create a new backup every 15 to 60 minutes.

The more frequently you create backups of your company data, the more data you will be able to recover in the event of a disaster. 

Utilize the cloud.

The cloud

exists to protect your data by ensuring it is in more than one location. When you choose to upload your backups to the cloud, they will be stored at a server that is at a different location. If your location is impacted by severe weather and you

lose your server

, your data still exists, and all you have to do is download it. 

Hire a professional.

One of the best ways to be absolutely certain that your data is always 100% protected in the event of a disaster is to hire a professional team to help you automate your backups and uploads. Better still, in the event that you are impacted by a disaster, you will have a support team to help you get back on your feet. 
As you can see, a backup and data recovery solution is critical to the overall success of your business. Without it, should disaster strike, you may lose your company's data forever. For the best possible results, make sure you choose an expert company that can help your small or medium business weather the storm.
Every single day, your business faces numerous threats that could have a serious negative impact on everything from your reputation to your revenue. Malware may seem like one of the least problematic from the outside, but companies who have been adversely affected by malware know that it's a serious issue. Below, you can learn more about it and why it should concern you.
Understanding Malware
Malware is a word derived from the term "malicious software," which also serves as a great definition. Simply put, malware involves numerous software types that have been specifically created to damage the recipient in one way or another. In some cases, the recipient business may be specifically targeted with the malware; in others, the recipient may simply be unlucky. 
Malware can damage your network, hardware, software, and company in several ways. It might duplicate and steal sensitive data, leading to a breach; it might shut down your entire network or system; it might be used to render your server useless; and it might also be used to cause a variety of problems related to system use for you and your employees. 
Where Does Malware Come From?
The software is usually created by hackers who have extensive knowledge of internet protocols, firewalls, security limitations, and more. It can find its way into your network through various routes, as well. It comes in many different forms, including viruses, ransomware, adware, and botnets among others. Email is a very common point of entry, though it may also be possible for someone to hack into your network directly and "plant" the malware. 
Common Types of Malware
What You Need to Do Today
The best way to avoid the problems malware can cause involves avoiding it in the first place. Numerous companies provide preventative solutions, ranging from email security options (since much of the malware introduced into business networks is introduced via email) to enhanced firewalls designed to stop breaches before they start. If you want to be certain that your network is up to date and protected against such intrusions, the best way to do this is with a network security assessment. This is designed to actively find holes in your network that malware and other bad actors  could potentially penetrate, then give you options for plugging those holes and keeping your company's data safe. 
To further improve your network, you should always make sure that you have a strong antivirus and anti-malware program running on every computer at all times. It is also important that you keep your systems and software updated. The best way to do this is to allow automatic updates and schedule them during non-working hours. Finally, train your employees to spot any potentially malicious activity and report it immediately. 
Malware can have a horrible effect on your company. In fact, some malware can even completely erase your data or lock you out of your systems, rendering your entire business completely helpless. Schedule a network assessment today, and be sure that you have the best antivirus and firewall protection available installed. If you are the victim of an infection and need assistance with malware removal, contact us today.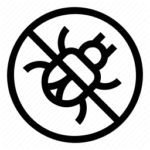 If you manage a business that caters to its clients or customers onsite – including a hotel, a salon, or perhaps even a hardware store – there are numerous reasons to consider providing your guests with Wi-Fi access. Not only is it incredibly convenient, but it may even help you get ahead of your competitors. Here's what you need to know. 
People Always Love to Get Something for Nothing
If you've ever given away a free gift with a purchase or provided a free continental breakfast with a stay, then you already understand the power of the word "free". One of the best and simplest reasons to offer your customers or guests free onsite Wi-Fi access is because it's free. In fact, your customers may choose to do business with you over your competitors if you are the only one offering free Wi-Fi. 
It Reduces Congestion on Your Corporate Network
Giving your customers access to your corporate network so they can do their work while they are onsite is generous, but it can present several problems for your company. For instance, having 15 people on your network reading their emails may barely be noticeable, but if there are 15 people streaming Netflix, then you may start to feel the effects of the limited bandwidth. Giving people access to free guest Wi-Fi can reduce this congestion and keep your network running far more smoothly. 
It Reduces the Chances of Being Hacked
Though allowing someone to access the internet via your corporate network may not seem like a big deal, it certainly can be if you give that access to the wrong person. There's a reason why your network is password-protected; it's to keep people with bad intentions out. In some cases, all a hacker needs is access to your network to shut down your entire operation, wipe out your company data, or plant a nasty virus that affects not only you, but also others in your network – vendors, customers, and more. Guest Wi-Fi access drastically reduces this risk and lets you breathe easier when you see people connected to the web. 
It Builds Customer Relationships
Finally, providing free guest Wi-Fi for customers and visitors is one of the best ways to show people that you truly care about them. Today's world is fast-paced, and people always have something to do online, whether they're catching up on their homework, writing a report for work, or even creating a speech for a major event. They need access to the internet to continue living their lives and doing the things they need to do, and when you can provide it to them free of charge, it shows that you are on their side – something they are sure to appreciate. 
Guest Wi-Fi access is just one of many ways to help make your clients and customers happy, but it is also one of the most important. After all, in today's day and age, we rely on the internet to live our lives. It's where we shop. It's where we work. It's where we go to school. It's even where we connect with our families. When you give this to people for free, they will be thankful.
Installing the right security software is important for keeping your business's network secure, but even the most up-to-date software can only do so much. It's up to you - and your employees, for that matter - to prevent many network breaches that could leave your business out of commission and losing money by the second. Here are five things you and your company and employees can do to prevent breaches. 
Reduce the Volume of Data They Keep 
The more information stored on the network, the more information that could possibly fall into the hands of a cyber criminal. One way to reduce this risk is to simply reduce the data volume as much as possible. Don't retain any data that isn't absolutely necessary and try to find ways to simplify the data that you do collect. Finally, along these same lines, try to store data in only two places, with at least one place being in the cloud for disaster recovery purposes. 
Delete (and Report) Suspicious Emails
Email is the number one point of entry for viruses and malware that devastate small businesses, and over half of all major attacks on small businesses were made possible by an employee opening a phishing email or facilitating ransomware through malware in an email. Train your employees on the dangers of these emails and teach them tips for spotting them. Then, make sure your employees not only delete these emails, but that they also report them to the appropriate company. Usually, the company being "spoofed" in a phishing email, for example, will have a specific email address set aside for reporting such things. Be sure to forward the email along to that particular address (if it exists), then delete it. Implementing phishing tests for employees can also help raise awareness and see where you have potential weaknesses.

Use the Paper Shredder 
If any of your business's network information appears on physical sheets of paper, it is critical that these sheets be destroyed as quickly as possible. Don't just throw them out; run them through a cross-cut shredder beforehand to discourage potential thieves from piecing together your critical information. You should also destroy and discard other types of physical media, including CDs or DVDs, that have important company data on them. 
When disposing of hard drives, take special care to securely destroy the drive. Purely formatting a drive can leave most of the data recoverable by specialized software. While physically damaging a drive could theoretically work, it is not recommended or realistic in a corporate and professional environment. You should find a professional destruction company that issues an official certificate of media destruction for proper record-keeping.
Restrict Computer Use
As tempted as they might be, it is important that your employees do not access unnecessary websites, especially peer-to-peer file sharing websites, on your company network. These are the perfect entry points for cyber criminals. Better still, utilize software and firewalls to restrict access to any websites that are not directly required for your employees to do their jobs. Though it may seem too restrictive to you at first, it is the only real way to ensure that your sensitive information stays on your network. 
Enforce Security Policies
Finally, there are several other policies you should put into place and enforce to keep your data safe. Make sure your employees understand which data is confidential and that they are aware of the repercussions of sharing confidential information with others, intentionally or otherwise. Do not allow cameras at workstations with company computers (to prevent purposeful or unintentional photography of sensitive information), and require your employees to change their passwords frequently. Go over these policies during your weekly meetings to ensure your employees understand their importance, as well.